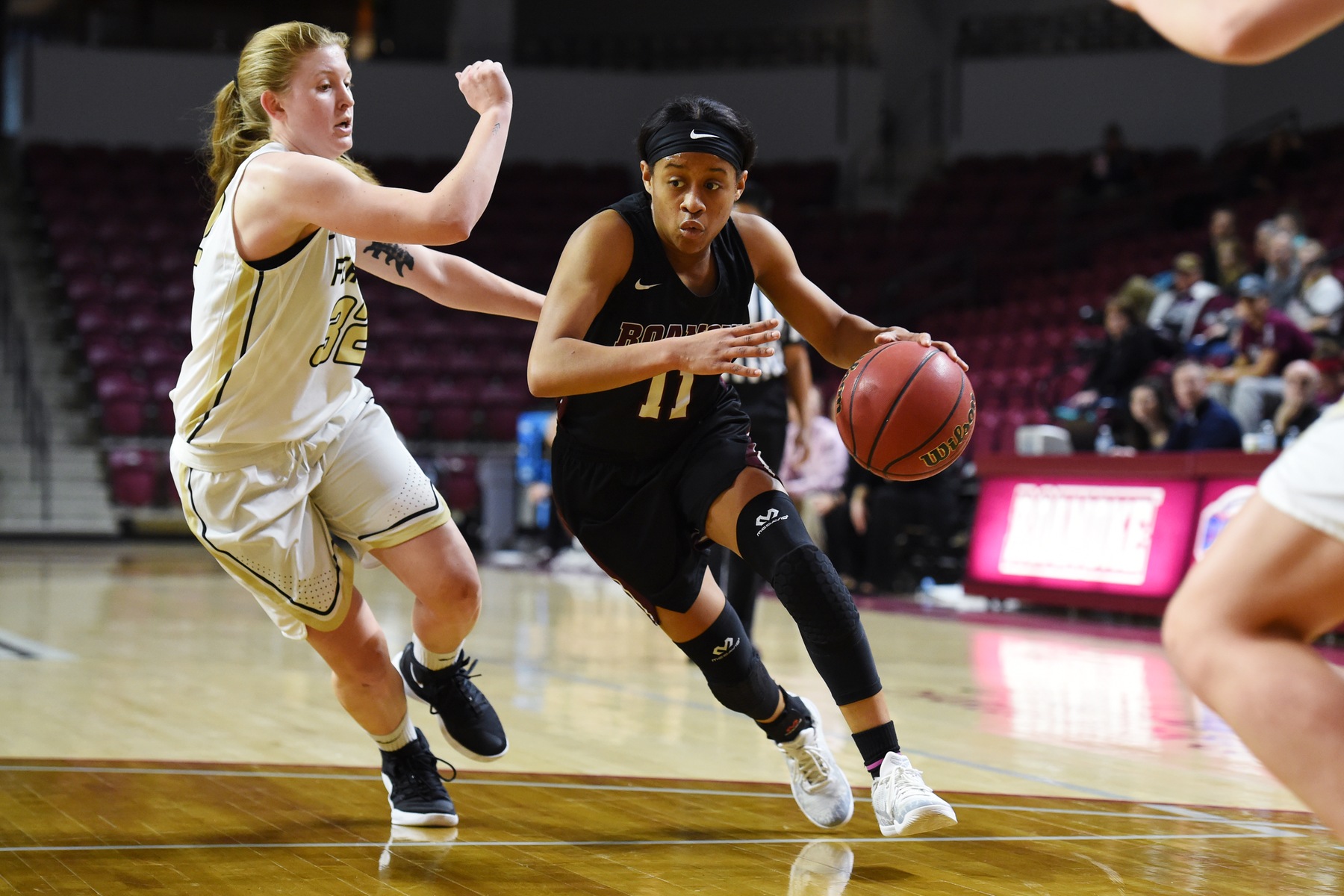 The Basics
Score: Shenandoah 52, Roanoke 43
Records: Roanoke 4-3 / 2-2 ODAC | Shenandoah 5-2 / 3-0
Location: Winchester, Va.
The Lead: Reigning ODAC Champion Shenandoah scored a 52-43 league win over Roanoke on Saturday afternoon in Winchester, Va.
How it Happened
Both teams struggled offensively in the first quarter as the two clubs combined to shoot just 4-of-23 from the field, with the Hornets holding a slim 7-4 edge after the first 10 minutes of play.
SU held the lead for the majority of the second quarter before a Sayre Brandstatter three-pointer with 51 seconds left in the half tied the game at 15-15.
The teams would head to the locker room at intermission with score tied at 15-15. A Brandstatter jumper would give RC a 19-15 lead just under two minutes into the third quarter.
SU scored nine straight points, taking a 24-19 lead following a pair of free-throws from Jordan Sondrol with 4:11 to play in the quarter.
RC responded scoring the next six points as a Whitney Hopson layup gave the Maroons a 25-24 advantage two minutes later.
The Hornets led 30-28 at the end of three quarters and pushed its lead to 38-31 on a Mackenzie Mathis jumper with 6:50 to play in the game.
A Molly Hassel three-pointer cut the SU lead to 39-34 with just over six minutes to play, but the Hornets scored the next seven points, going ahead 46-34 on a Sondrol bucket with 3:52 to play.
Hopson had 11 points to lead the Maroons. Renee Alquiza had eight points and Corinne McPadden had six points to go along with a team-high seven rebounds.
Sondrol and Sierra St. Syr had nine points each to lead SU.
Up Next: Roanoke is off until heading to Puerto Rico to face Elizabethtown on Dec. 18 and Illinois Tech on Dec. 19.