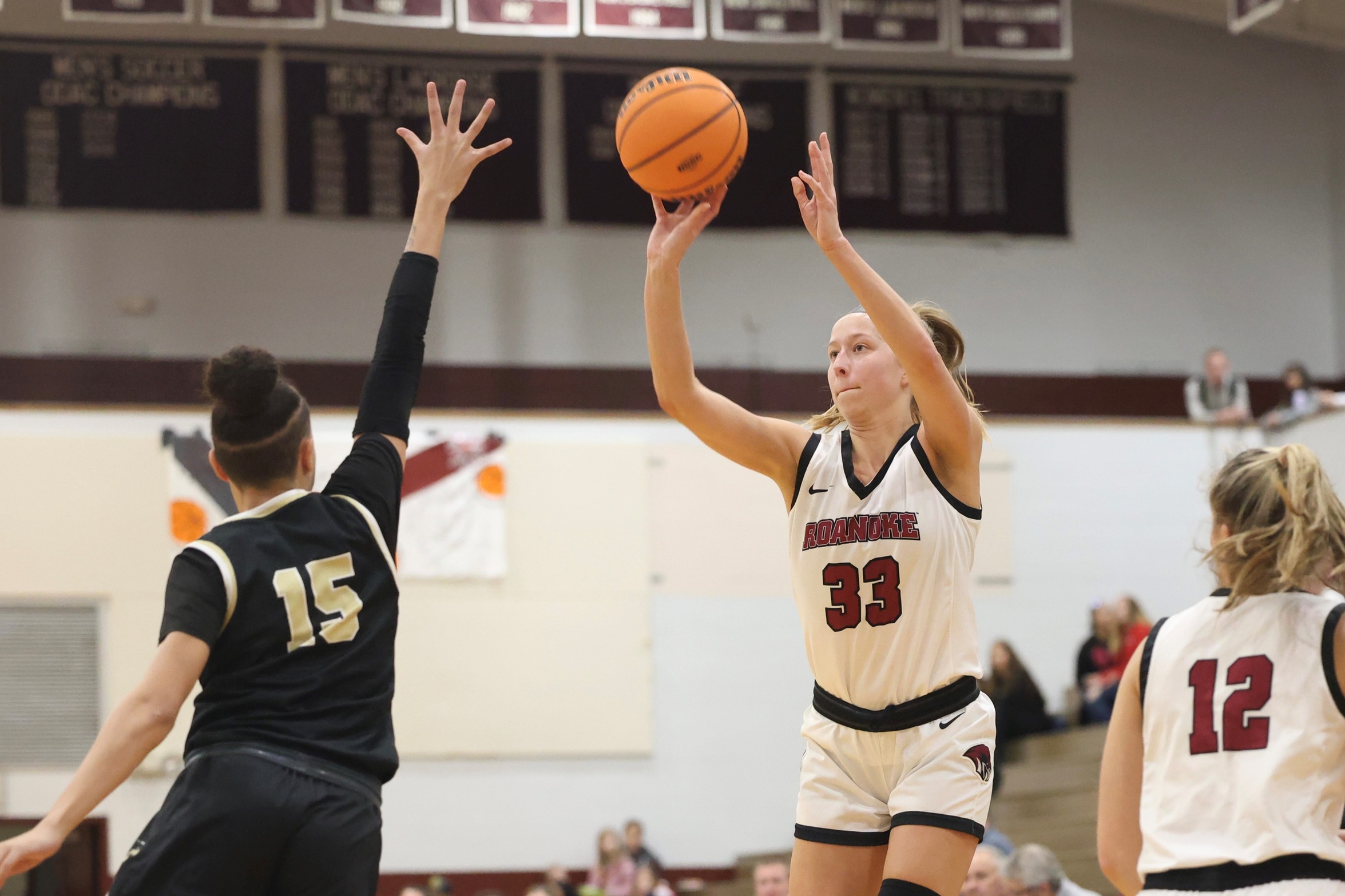 Score: Ferrum 54, Roanoke 50
Records: Panthers 9-12, 5-9 ODAC; Maroons 14-6, 8-5 ODAC
Location: Salem, Va.
The Short Story: The visiting Ferrum Panthers used a big fourth quarter to come from behind and escape with a 54-50 win over the Roanoke women's basketball team on Wednesday evening inside the Bast Center Gym.
HOW IT HAPPENED
The first quarter was an even game between the two teams with the Panthers hitting a three-pointer with 40 seconds left to tie the score at 11-11 heading into the second quarter.
It was slightly more offensive in the second quarter for both teams. Ferrum scored the first six points of the period to take a 17-11 lead. Roanoke responded with a 7-0 run to retake the lead on a Sayre Brandstatter three-pointer with 6:30 on the clock. The two teams traded leads the rest of the way as the score was tied 25-25 with 2:11 left. Brandstatter hit another three with 59 seconds left as the Maroons led 28-25 at the break.
The score remained close for most of the third quarter until the Maroons took a 43-33 lead on a pair of Rose Sande free throws with 3:12 left on the clock. A Panther three with nine seconds brought Ferrum back within seven heading into the fourth.
The Maroons maintained their lead until Ferrum tied the score with 5:22 left and then took a four-point lead with under two minutes remaining. A pair of Roanoke free throws brought the home team within two, but the Panthers made two free throws at the end to escape with the 54-50 win.
BY THE NUMBERS
Both Sande and Brandstatter finished in double figures with 15 and 12 points, respectively.
Brandstatter led Roanoke with six rebounds. In total nine different Maroons recorded a rebound.
UP NEXT
The Maroons wrap up their homestand on Saturday, February 4 when they host Randolph-Macon. Game time with the Yellow Jackets is scheduled for 2 p.m. at the Bast Center Gym.